Welcome to our classes and worskops!
We look forward to meeting you during our next class. Please see below the upcoming courses and call us if you have any questions.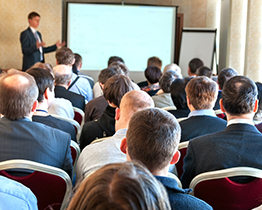 Saturday, January 25, 2020 - 10:00 am -12:30 pm
Tax Workshop for Family Child Care Providers
Presenter, Fred Kenyon, is an Enrolled Agent who specializes in preparing Family Child Care Tax Returns. He will present a free workshop for Sonoma County 4Cs.
Workshop Description:
Mr. Kenyon will share his knowledge of Family Child Care Tax Preparation. He will discuss tax deductions commonly overlooked during preparation, the importance of keeping complete and thorough business records, and how to obtain the lowest tax bill possible.
We invite you to come with tax questions!
Learning Objectives:
- Basics of recording Business Records for tax purposes
- Understand tax filing requirements as a Family Child Care Provider
- Federal Meal Allowances - reimbursement vs. tax deductions
- Recording your Business Time for tax purposes: supervision hours vs. extra time spent
- Benefits of recording Time-Space %
- Benefits of recording Business Mileage
- Benefits of the New Tax Law
Overall Objective:
Learn how your Business Records can assist in obtaining all possible Tax Deductions each Family Child Care Provider is entitled to.
Register
---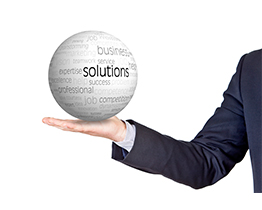 Sábado 1 de febrero de 2020 - 10:00 am -12: 30 pm
Taller de impuestos para proveedores de cuidado infantil familiar
El presentador original, Fred Kenyon, es un agente inscrito que se especializa en la preparación de declaraciones de impuestos de cuidado infantil familiar. Kimberley Nava, su asistente presentará un taller gratuito para el Condado de Sonoma 4Cs.
Descripción del taller:
El Sr. Kenyon compartirá sus conocimientos sobre la preparación de impuestos para el cuidado infantil familiar. Discutirá las deducciones de impuestos que generalmente se pasan por alto durante la preparación, la importancia de mantener registros comerciales completos, y cómo obtener la factura de impuestos más baja posible.
¡Te invitamos a venir con preguntas sobre impuestos!
Objetivos de aprendizaje:
- Conceptos básicos de registro de registros comerciales a efectos fiscales
- Comprender los requisitos de presentación de impuestos como proveedor de cuidado infantil familiar
- Asignaciones federales de comidas - reembolso versus deducciones fiscales
- Registro de su tiempo comercial para fines impositivos: horas de supervisión frente a tiempo extra dedicado
- Beneficios de grabar % de espacio-tiempo
- Beneficios de registrar su millaje de negocio
- Beneficios de la Nueva Ley Tributaria
Objetivo general:
Aprenda cómo sus registros comerciales pueden ayudarlo a obtener todas las deducciones fiscales posibles a las que tiene derecho cada proveedor de cuidado infantil familiar.
---